Section 8 game Download for Windows PC. This game was developed by Timegate Studios and released by Southpeak Games in 2009.
The biggest conflict ever fought by mankind will soon start on the war-torn worlds of the future. Earth sends out the elite 8th Armored Infantry, sometimes known as "Section 8," to fend off the impending assault as its frontier colonies are decimated by a raging revolt. The moniker alludes to a former military rule in the United States when a soldier would be discharged for being mentally unfit for duty. Other military divisions regard this division's willingness to volunteer for near-suicidal operations as ridiculous.
Section 8 uses the most cutting-edge armoury of military equipment known to man to "burn in" from their orbital drop ships tens of thousands of feet above the battlefield. Their goal was to scout out and capture challenging targets while swiftly overrunning opposing defences. Section 8 is a gripping first-person shooter that lets players dynamically change how the battle unfolds. Players are granted unprecedented strategic control over huge sci-fi battlegrounds by using tactical assets and on-demand vehicle delivery. Burn-in trooper; get ready; the war starts in 2009.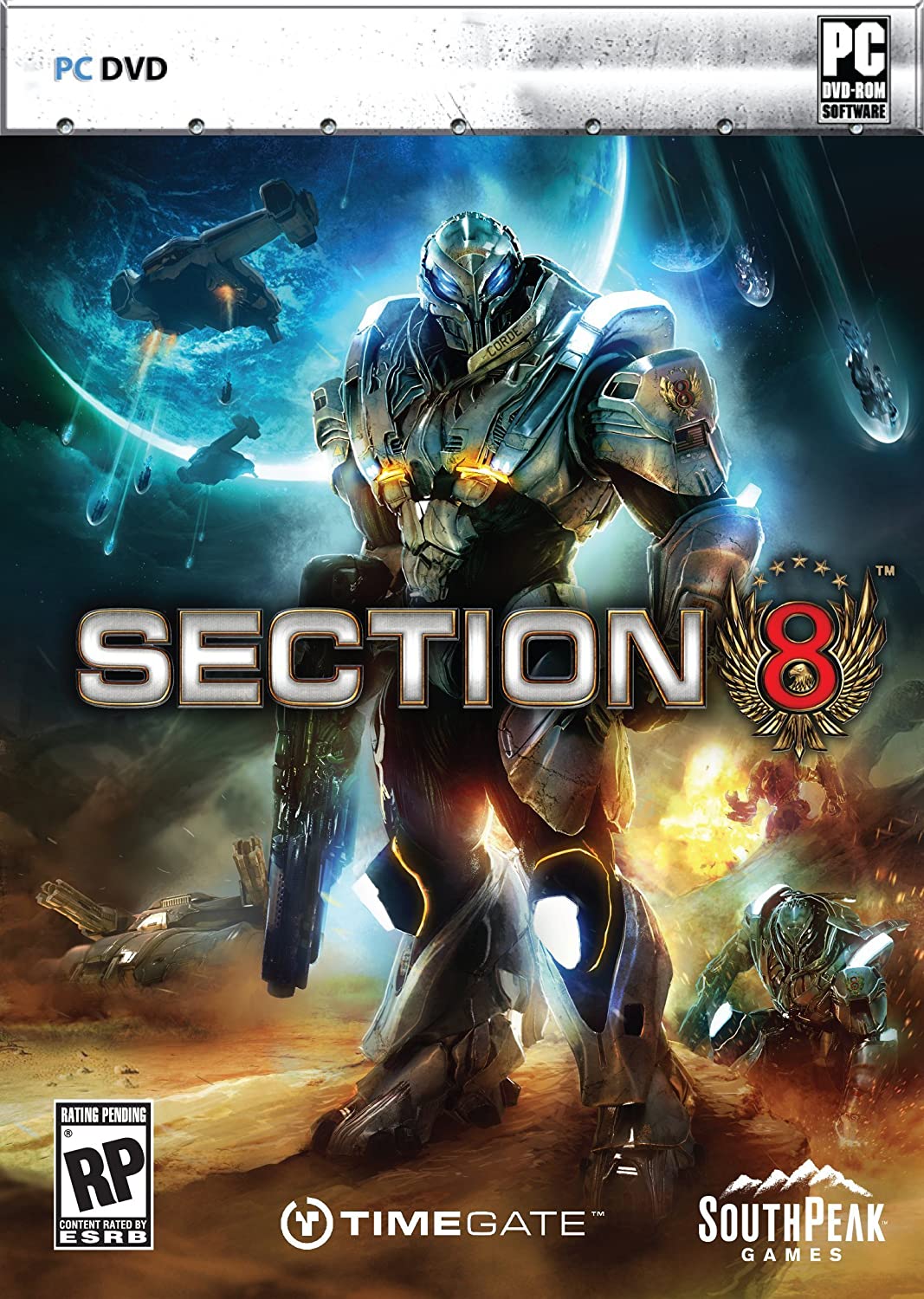 Features of Section 8 Game
Fast-Paced Multiplayer: Compete online with other players in 8 epic outdoor environments
Loadouts: Don't be locked in by classes! Choose an
Burn-In Spawning: Drop into the battlefield from 15,000
Dynamic Combat Missions: A robust player-driven
Technical Specifications:
| | |
| --- | --- |
| Title | Section 8 Download |
| File Size | 4 GB |
| Requirements | Windows XP 7 8 10 |
| License | Free |
| Author | Timegate Studios |
Section 8 game download link:
Installations Instructions:
1. Download and Extract Section_8_Win_ISO_EN.7z
2. Open the "Game Files" folder and mount OGD.Section8.ISO
3. Run Setup.exe
4. Open the No-CD folder and copy-paste its contents into the game installation directory
5. Launch S8.exe
6. Enjoy the game