Have you ever had a song stuck in your mind that has those lyrics? Or perhaps you're preparing for karaoke? You might be wondering where these lyrics might be found. Don't worry; there are several websites that provide them freely.
It's now easier to find a song with a Find Songs by lyrics tool that doesn't require an artist's name. Enter the few lines you know, and this tool will assist you to find possible music matches after you're done. It's okay if your lyrics aren't great; you can still use this tool.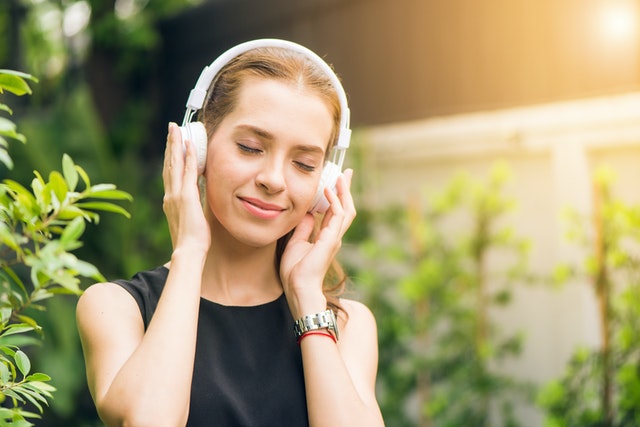 Top 10 Websites that will assist you in Find Songs by Lyrics
Lyrics.com is a massive database of song lyrics, album information, and featured video clips for an almost infinite number of artists, curated by its vast music community and contributing editors.
Find Music By Lyrics makes advantage of Google's search algorithms to deliver more accurate results from high-quality websites that provide song lyrics. You can search any word and you will get results for matching song lyrics.
If you heard a song in a mall or metro and can't find the song then songsear.ch can help you. Just type a few words or a phrase and get your song lyrics in no time. Songsear.ch is the most well-known lyrics portal in the world, with a collection of valid lyrics for over 1000000 songs. In addition to the platform's easy-to-read lyrics format, it features a clean, simple layout.
If you want to search for music based on its lyrics, AZLyrics is a great place to start. It is the most widely used song lyrics search engine, featuring a big library of popular songs to help you locate the lyrics to any song or tune.
AZLyrics will never let you down because it also allows you to search for songs based on partial lyrics. The playlist database on this site is extensive, legal, and frequently updated. Do you have a favorite performer? Look for fresh music from him or her. It allows you to browse the videos and search alphabetically by artist or song title.
Chosic.com is one of the best options for finding songs based on their lyrics. It will offer you the most likely possibilities based on the lyrics, after which you can choose the best match and learn more about the song and artist. It will also allow you to listen to music on YouTube and/or Spotify. You may also navigate to the lyrics page by clicking the song title link.
The Shazam app deserves to be ranked first among the best music identification apps available today. It is frequently used as a music finder by millions of individuals all around the world. You can key in the words you remember, and the Shazam app will display all of the song alternatives that match the word/s you typed. Most of the time, you'll find the exact song you're looking for.
Genius.com, a crowd-sourced lyrics service, believes to have the largest database of song lyrics in the world. Aside from having a large collection of song lyrics, the website also features news about the music industry, music releases, and extensive details about albums and performers. The song's lyrics, a preview, the album it's from, and the performing artist are all included on each lyric page.
You can use Lyric Finder to look for a song's lyrics or the name of the artist. You can also see the list of the 25 most popular songs. This is one of the best sites to stay up to date on new music performers, upcoming music releases and debuts, as well as popular song facts. Because the list is ordered alphabetically, you do not often need to use the Search function option.
There are thousands of lyrics on LyricsPlanet, including many oldies. On the site, you'll find a list of the most popular songs, as well as albums, tracklists, and more. If you're looking for the lyrics to a certain song, their large database is likely to have it.
It's no surprise that MetroLyrics is so well-liked by music fans. Millions of songs are available, with a wide range of genres, from rock and pop to old and new. This highly sought-after song-by-lyrics website is well-known and respected around the globe. Whether you're looking for an artist, lyrics, or a tune, this tool will help you find what you're looking for.