Ratatouille PC Download full version. This is an action game developed by Asobo Studio and released by THQ in 2007. Ratatouille lets you relive the most thrilling and hilarious moments from the Disney/Pixar film. Become Remy, a young rat with dreams of becoming a great French chef — despite the obvious problem of being a rat! From the underground sewers to the bustling streets of Paris, Remy will dash, glide and slide through six action-packed, visually stunning worlds filled with dangerous enemies, intense heists, and perilous missions. Go head-to-head with your friends in multiplayer mini-games or navigate your way through a sensational rat race that turns the culinary world of Paris upside down.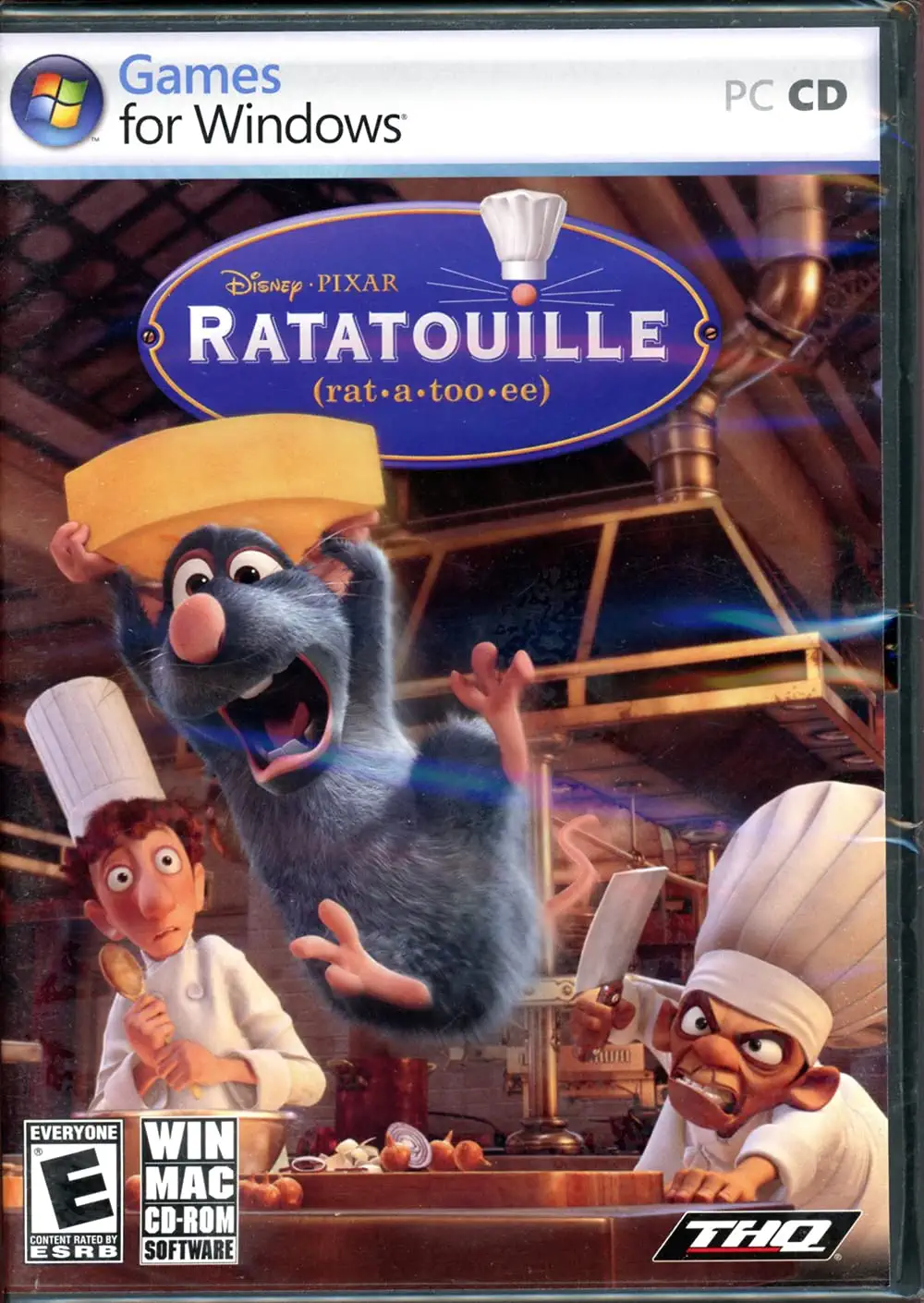 Features of Ratatouille PC Game
Nice graphics
Relive the movie's most intense action scenes through the eyes of Remy and Emile
Over 20 challenging missions and mini-games
Explore six action-packed worlds
Go head-to-head with multiplayer games
Feature voice talent from the Disney/Pixar film
Technical Specifications:
| | |
| --- | --- |
| Title | Ratatouille PC Download |
| File Size | 1.47 GB |
| Requirements | Windows XP 7 8 10 |
| License | Free |
| Author | THQ |
Ratatouille PC Download link:
Installation Instructions:
Download and Extract Ratatouille_Win_ROM_EN.zip
Mount rat1-jfkpc.cue and rat2-jfkpc.cue (CD 1 and CD 2) to different virtual drives.
On the mounted CD1, run "autorun.exe" and select install. Follow on-screen instructions to install the game. When prompted to install CD 2, choose the drive on which you mounted CD 2.
To play the game, launch "autorun.exe" and select "Play". Note that you need to keep the discs mounted as you play.