Dragon Riders: Chronicles of Pern download for Windows PC. This game was developed and released by Ubisoft in 2001. Download Dragon Riders of Pern from the download link given below.
Pern's dragons and riders have defended their world from the foreign Thread for generations. The gold dragons and their riders, the Weyrwomen, who are the leaders of the free people of Weyr, are the most powerful dragons. Your Weyrwoman is now dead, and her gold dragon is near death. Your Weyr, and potentially all of Pern, is doomed unless you can find a replacement Weyrwoman to take her place.
You play D'kor, a novice dragon rider known as a Weyrling, in the sci-fi/fantasy planet of Pern, the setting of Anne McCaffrey's novel The Dragonriders of Pern. Your fate is intertwined with a complicated journey in which the Red Star isn't the only danger to Pern's inhabitants. D'kor must go across the vast world of Pern in the hopes of protecting it from its worst enemy, featuring more than 200 individuals to interact with, a complex and fascinating tale, and some devilish riddles.
Dragon Riders: Chronicles of Pern is a three-dimensional role-playing game featuring a four-chapter epic plotline and dozens of subplots. The game's core is a story that unfolds as you explore the environment and engage with the diverse cast of characters who inhabit it. There's a whole new cast of characters specific to this title, set at the Red Star's eighth pass. As you steer your dragon rider across more than 120 detailed locations on three continents, you'll encounter dozens of environments thanks to the cinematic camera system. Interact with a variety of non-player characters while developing your character's talents and social position.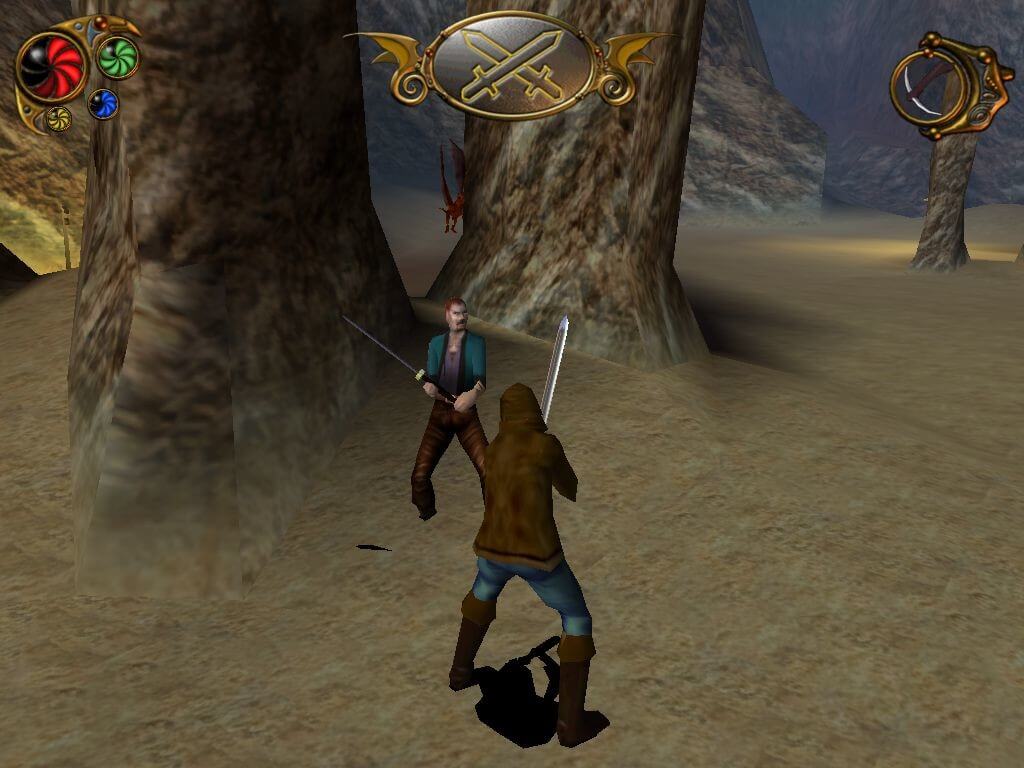 Features of Dragon Riders: Chronicles of Pern
Nice graphics
Action-packed gameplay
Ride dragon across 120 different locations
Lots of adventure throughout the mission
Technical Specifications:
| | |
| --- | --- |
| Title | Dragon Riders of Pern Download |
| File Size | 368 MB |
| Requirements | Windows XP 7 8 10 |
| License | Free |
| Author | Ubisoft Entertainment |
Dragon Riders of Pern Download link:
Instructions to install the game
1. Unpack the zip file to where you want the game installed.
2. Apply the map patch by copying the patch .exe (download from the patch download link) to the game directory and execute it there.
3. If you have a high-resolution display, you need to set Windows display scaling to 100% while playing the game, or it will be distorted.
4. Run the game from DragonRiders.exe.