The PlayStation 5 is a video game console developed by Sony Interactive Entertainment. It was released in November 2020.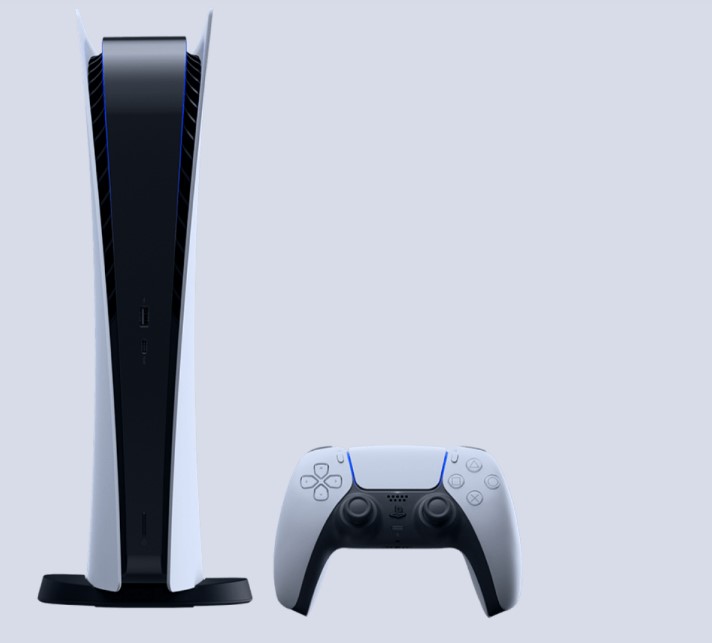 The console features the following key features:
Hardware: The PS5 features a custom-built 8-core AMD Zen 2-based CPU and a custom-built AMD RDNA 2-based GPU. It also has 16GB of GDDR6 memory and a 825GB SSD.
Performance: The PS5 is capable of delivering high-fidelity gaming experiences with 4K resolution and 120 frames per second. It also supports ray tracing, which is a technique used to create realistic lighting and shadows in games.
Gameplay: The PS5 features a new DualSense controller that has advanced haptic feedback and adaptive triggers, which allow for a more immersive gaming experience.
Audio: The PS5 supports 3D audio and has a built-in microphone, which allows players to communicate with other players in online games.
Compatibility: The PS5 is backward compatible with most of the PS4 games, and it can also play PS4 and PSVR accessories.
Entertainment: The PS5 has a built-in Blu-ray player and streaming services like Netflix, Disney+, and Spotify.
Storage: The PS5 has a built-in 825GB SSD, which allows for faster game loading times and larger game sizes. Players can also expand the storage using compatible NVMe SSDs.
Remote Play: The PS5 also allows players to stream games to other devices, including PC, Mac, iOS, and Android devices.
User Interface: The PS5 has a new user interface, which is more intuitive and faster. It also has a new Control Center that allows players to access settings and features quickly.
Game Library: The PS5 will have a large collection of games, including a mix of new and old titles, with many games being developed specifically for the PS5.