In the digital age, having a strong online presence is paramount for businesses and individuals alike. Google, being the dominant search engine, plays a pivotal role in directing organic traffic to websites. Securing a spot in the top search results on Google can significantly boost visibility, credibility, and ultimately, conversions. Achieving this requires a comprehensive understanding of Search Engine Optimization (SEO) techniques and strategies. This article will delve into a comprehensive guide to help you master the art of climbing to the top of Google's search results.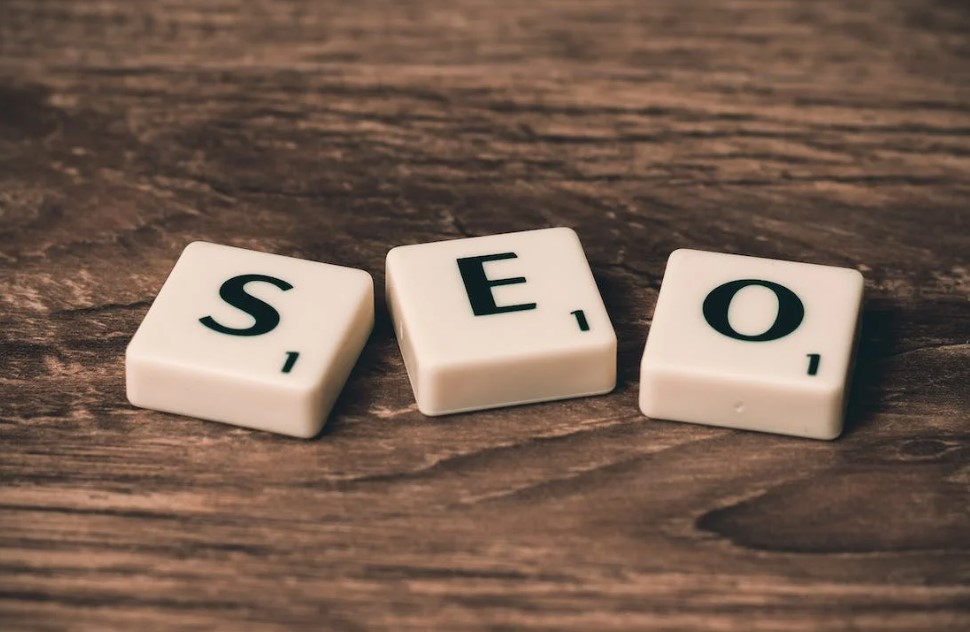 1. Keyword Research
Keyword research is the foundation of SEO. It involves identifying the key terms and phrases that users are likely to type into search engines when looking for content related to your website. To start:
1.1 Understand Your Audience: Determine who your target audience is, their interests, needs, and pain points. This will help you create a list of relevant keywords.
1.2 Use Keyword Research Tools: Utilize tools like Google Keyword Planner, SEMrush, and Ahrefs to identify popular keywords, search volume, and competition levels.
1.3 Long-Tail Keywords: Focus on long-tail keywords (more specific and less competitive phrases). They can bring in more targeted traffic.
2. On-Page Optimization
On-page optimization involves optimizing individual web pages to improve their search engine rankings and relevancy. Key on-page elements include:
2.1 Title Tags: Craft compelling, descriptive, and keyword-rich title tags for each page.
2.2 Meta Descriptions: Write informative meta descriptions that entice users to click while incorporating relevant keywords.
2.3 Header Tags: Use header tags (H1, H2, H3, etc.) to structure content and signal the hierarchy of information.
2.4 Content Quality: Create high-quality, relevant, and valuable content that addresses user intent.
2.5 Keyword Placement: Strategically place keywords in titles, headings, content, and meta descriptions, but avoid keyword stuffing.
2.6 Internal Linking: Link to other relevant pages within your website to enhance navigation and spread link equity.
2.7 User Experience: Ensure your website is user-friendly, mobile-responsive, and loads quickly.
3. Technical SEO
Technical SEO focuses on optimizing the technical aspects of your website to improve search engine crawling and indexing:
3.1 XML Sitemap: Create and submit an XML sitemap to Google to help search engines understand your site's structure.
3.2 Robots.txt: Use a robots.txt file to guide search engine bots on which pages to crawl and which to avoid.
3.3 Site Speed: Optimize images, minimize code, leverage browser caching, and use Content Delivery Networks (CDNs) to enhance site speed.
3.4 Mobile-Friendliness: Ensure your website is mobile-responsive for an optimal user experience on different devices.
3.5 Secure Connection (SSL): Switch to HTTPS to provide a secure connection and gain a slight ranking boost.
4. Off-Page Optimization
Off-page optimization involves improving your website's reputation and authority in the eyes of search engines:
4.1 Backlinks: Build high-quality, relevant backlinks from authoritative websites. Guest posting, influencer outreach, and content promotion can help.
4.2 Social Signals: Engage on social media platforms to increase visibility, shares, and interactions.
4.3 Online Directories: List your website on reputable online directories and review platforms.
4.4 Influencer Collaboration: Partner with influencers in your industry to gain exposure and credibility.
5. Content Strategy
Content is the heart of your website. A well-thought-out content strategy can drive organic traffic and keep visitors engaged:
5.1 Quality Over Quantity: Focus on creating in-depth, informative, and engaging content that provides real value.
5.2 Blogging: Maintain a blog with regular, fresh, and relevant posts that address common queries within your niche.
5.3 Multimedia: Incorporate images, videos, infographics, and other multimedia elements to enhance content quality.
5.4 Evergreen Content: Create evergreen content that remains relevant over time, attracting consistent traffic.
6. User Engagement and Dwell Time
Google considers user engagement metrics like click-through rate (CTR), bounce rate, and dwell time (how long users stay on a page):
6.1 Compelling Titles and Meta Descriptions: Craft titles and meta descriptions that entice users to click.
6.2 Engaging Content: Create content that captivates users, encourages them to explore further, and spend more time on your site.
6.3 Internal Linking: Strategically place internal links to guide users to related content.
7. Monitor, Analyze, and Adapt
SEO is an ongoing process that requires continuous monitoring, analysis, and adaptation:
7.1 Google Analytics: Use Google Analytics to track user behavior, traffic sources, and other relevant metrics.
7.2 Google Search Console: Monitor your website's performance, indexing status, and any issues through Search Console.
7.3 Regular Audits: Conduct regular SEO audits to identify and rectify any technical or content-related issues.
7.4 Algorithm Updates: Stay updated with Google's algorithm changes and adapt your strategies accordingly.
Conclusion
Securing a top spot in Google's search results requires a multifaceted approach encompassing keyword research, on-page and technical optimization, off-page strategies, content creation, user engagement, and consistent analysis. By implementing these strategies and staying persistent, you can enhance your website's visibility, credibility, and ultimately, its success in the digital realm. Remember, SEO is a journey, not a destination, and the effort you invest can yield significant rewards over time.