The Mummy PC Game Download with a single click. Download The Mummy game from the download link given below. In The Mummy, players take on the role of Rick O'Connell and battle the living dead and other spectral inhabitants of Hamunaptra, City of the Dead. As he hunts for treasure and tries to take down Imhotep, the guardian mummy, the player controls the fate of the movie's characters. Along with a swarm of other spooky figures like scarabs, spirits, and swarms of locusts, there are several mummies to fight, each with their own special skills.
The Mummy will frighten everyone who dares to visit its gloomy and subterranean corridors because it comes complete with horrific sights and sound effects inspired by the popular film. Trapdoors, pitfalls, breaking platforms, and concealed traps are just a few of the interactive environments that have been incorporated into the places that have been faithfully recreated from the movie's storyline. Real-time action and customizable character behavior add authenticity to the game's environments. Spot effects, live sparks, and atmospheric pre-lighting draw attention to the terrifying activity that can be found around every corner.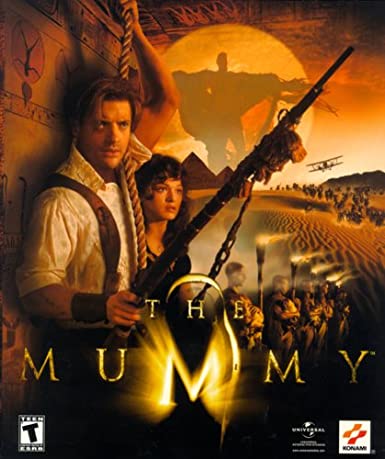 Features of The Mummy PC Game
Nice graphics
Thrilling gameplay
Adventurous missions
Impressive music
Technical Specifications:
| | |
| --- | --- |
| Title | The Mummy PC game Download |
| File Size | 282 MB |
| Requirements | Windows XP 7 8 10 |
| License | Free |
| Author | Vivendi |
The Mummy PC Game Download link:
Installation Instructions:
Install the same,once done installation do not open the launch file just open the no cd folder(From Patch Download link) and copy the game icon first then paste the same where the game installed location..it will ask to copy and replace u select replace and then run the launch file then it will work out.