Barbie: Pet Rescue Download for Windows PC. Barbie Pet Rescue was developed by Human Code and released by Mattel Interactive in 2000. With the Barbie Pet Rescue game, girls may go on exciting adventures with Barbie to find and save various animals, including bunnies, kittens, and puppies. With the help of Barbie, girls may locate stray pets in this enjoyable adventure game and care for them at the Pet Rescue Center. Girls may take care of animals up close by using a special on-screen cursor, and they can watch how the animals respond to cuddling, feeding, and other activities.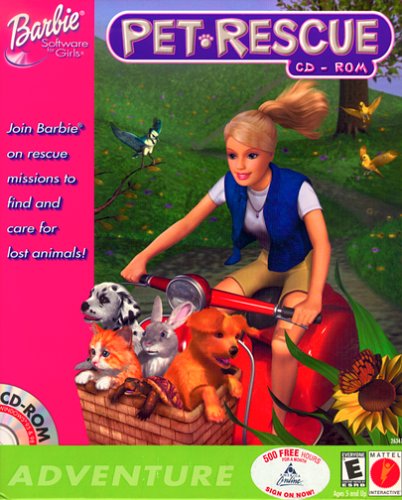 Features of Barbie Pet Rescue
Nice graphics
Easy to play
Exciting missions of rescuing pets
Technical Specifications:
| | |
| --- | --- |
| Title | Barbie Pet Rescue Download |
| File Size | 519 MB |
| Requirements | Windows XP 7 8 10 |
| License | Free |
| Author | Mattel Interactive |
Barbie Pet Rescue download link:
How can I get Barbie Pet Rescue working on Windows 10?
Solution:
Run this program in compatibility mode (Select Windows 95).
Reduce color mode: 16-bit (65536) Color
Run in 640 x 480 screen resolution, and
Run this program as an Administrator