4×4 Evo Download for Windows PC. 4×4 Evolution is a racing game with tough, customizable four-wheel drives. Compete against the computer or race up to four other people online. There are 16 tracks in the game, ranging from desert treks to wooded mountain pathways to slick arctic glaciers. Your four-wheel drive or sport utility vehicle's performance can be improved by using the prize money you earn from racing to fund the necessary upgrades.
We've all seen the commercials for sport utility vehicles and imagined ourselves driving down winding roads and over rutted fields, our tyres churning sheets of mud from the unpaved ground. For most of us, however, 4×4 Evolution is the closest we'll get, which is thankfully not too far away.
Players begin the game with $30,000 and a car of their choice, which includes nearly all of today's actual SUV and pickup models, as well as unique vehicles available only to the manufacturers' team drivers. 4×4 Evolution features a standard race game format, in which the player must win races in order to earn money to upgrade their rig.
Driving provides a couple of challenges that are not present in traditional on-street racing games. Even if your truck has an automatic transmission, lurching over boulders and smashing through trees, gates, and the occasional telephone pole adds to the difficulties of switching between high and low four-wheel drive.
And there's a lot of ground to cover. The game's 16 courses take you through salvage yards, muddy country roads, desert sands, cold wastelands, and pine-studded forests, all of which are beautifully depicted in three dimensions.
As if that weren't enough, you can play online with up to four other individuals using the Dreamcast modem and SegaNet. Download 4×4 Evo from the download link given below.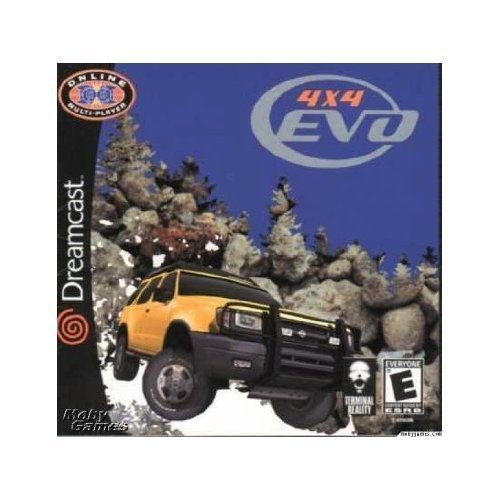 Features of 4×4 Evo
Stunning graphics
Multiple gameplay modes
Multiple offroad terrains
Technical Specifications:
| | |
| --- | --- |
| Title | 4×4 Evo Download |
| File Size | 169 MB |
| Requirements | Windows XP 7 8 10 |
| License | Free |
| Author | Terminal Reality |
4×4 Evo download link: