There is no doubt that artificial intelligence (AI) has the potential to revolutionize many aspects of our lives and transform the way we live and work. Some potential applications of AI include: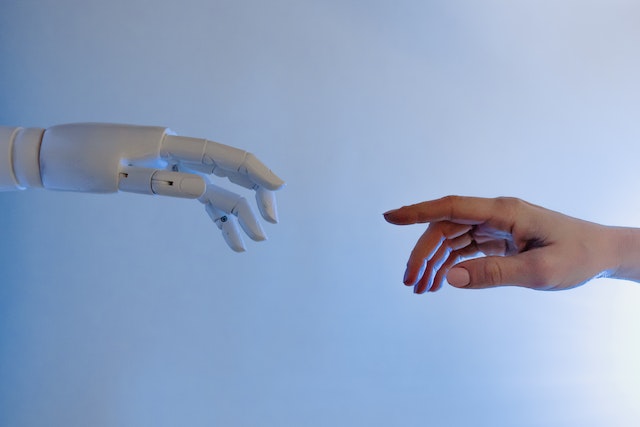 Automation of tasks: AI can be used to automate many routine tasks, freeing up humans to focus on more creative and complex work.
Improved decision-making: AI can help organizations make better decisions by analyzing large amounts of data and identifying patterns and trends that might not be immediately apparent to humans.
Personalized experiences: AI can be used to provide personalized experiences for users, such as personalized recommendations for products or content.
Enhanced healthcare: AI can help healthcare providers to diagnose diseases more accurately, identify potential outbreaks, and optimize treatment plans for patients.
Improved transportation: AI can be used to improve the safety and efficiency of transportation systems, such as self-driving cars and trucks.
Is AI s threat to coding programmers
Artificial intelligence (AI) has the potential to automate certain tasks that are currently done by human programmers, such as writing code for simple programs or identifying and fixing bugs. However, it is unlikely to fully replace human programmers in the near future, as there are many tasks that require human judgment, creativity, and problem-solving skills that AI systems are not yet capable of.
In fact, the development of AI systems often requires the expertise of skilled programmers to design and build the systems. As AI continues to advance, it is possible that the demand for programmers with AI skills will increase.
Instead of being a threat to programming jobs, AI may actually create new job opportunities for programmers who are skilled in developing and working with AI systems. It is important for programmers to stay up to date with developments in AI and to consider developing skills in this area in order to stay competitive in the job market.
Overall, AI has the potential to significantly improve our lives and drive economic growth in a variety of industries. However, it is important to approach the development and deployment of AI with caution, as there are also potential risks and ethical concerns that need to be carefully considered.