Filmora is a video editing software that has gained popularity in recent years due to its user-friendly interface and powerful features. Developed by Wondershare, Filmora aims to make video editing accessible to everyone, regardless of their experience level. In this review, we will take a closer look at Filmora and evaluate its strengths and weaknesses.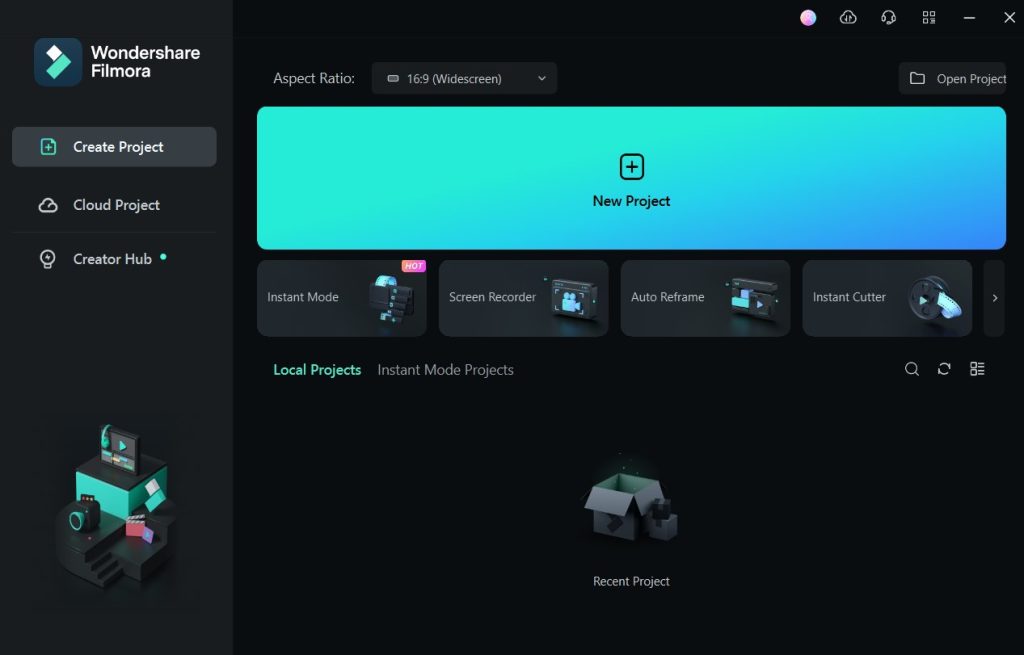 User Interface
One of the most notable features of Filmora is its user interface. The software has a sleek and modern design that makes it easy to navigate. The main editing screen is divided into three sections: the media library, the preview window, and the timeline. The media library allows users to import video, audio, and image files into their project, while the preview window displays a real-time preview of the video being edited. The timeline is where users can edit and arrange their media files.
One of the most user-friendly features of Filmora is the drag-and-drop functionality. Users can simply drag and drop media files onto the timeline, and they will automatically be added to the project. This makes the editing process much more intuitive and saves time compared to other software that requires users to manually add files to their projects.
Editing Features
Filmora offers a wide range of editing features that cater to both beginners and professionals. The software has over 800 built-in effects, including filters, transitions, and overlays, which can be easily applied to video clips. Users can also adjust the speed of their clips, add text and titles, and apply color correction.
One of the standout features of Filmora is its audio editing capabilities. Users can easily remove background noise from their audio clips, adjust the volume, and add effects such as equalization and reverb. This makes it an ideal software for creators who want to improve the audio quality of their videos.
Another notable feature of Filmora is its screen recording capability. This allows users to capture their computer screen and record audio at the same time, making it an ideal software for creating tutorial videos or gameplay recordings.
Export Options
Once the editing process is complete, users can export their videos in a wide range of formats. Filmora supports popular video formats such as MP4, AVI, and MOV, as well as 4K and 60fps videos. Users can also export videos for social media platforms such as YouTube, Facebook, and Instagram, and even burn their videos to DVD or Blu-ray discs.
Performance
One of the drawbacks of Filmora is its performance. While the software is generally stable, it can be slow and laggy when working with large files or complex projects. This can be frustrating for users who are trying to edit high-quality videos.
Price
Filmora is available in two versions: the free version and the paid version. The free version is limited in its features and only allows users to export videos up to 720p resolution with a watermark. The paid version, on the other hand, offers all the features of the software and allows users to export videos in higher resolutions without a watermark.
The pricing for Filmora varies depending on the license type and duration. A lifetime license for the standard version of the software costs $69.99, while a lifetime license for the Pro version costs $199.99. Users can also opt for a subscription-based model, which starts at $7.99 per month for the standard version and $19.99 per month for the Pro version.
Conclusion
In conclusion, Filmora is a user-friendly video editing software that offers a wide range of features for creators of all levels. Its drag-and-drop interface, audio editing capabilities, and screen recording feature make it a popular choice among content creators. However, its performance issues and lack of GPU acceleration may make it less ideal for professional video editing.
Overall, Filmora is a great option for those who are new to video editing and want software that is easy to use and affordable. The free version provides a good starting point, and the paid version offers all the features needed to create high-quality videos. While it may not be the most powerful video editing software on the market, it certainly provides good value for its price and is worth considering for those who want to create great content without breaking the bank.